Preschool Program
KG 1 to KG 3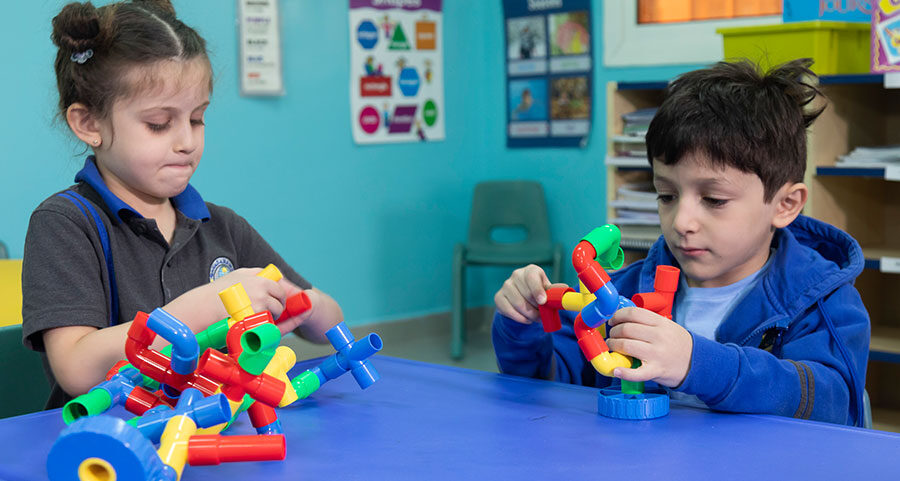 Our preschool program is designed for young children to develop independently at their own pace, during their integral years of growth. It is based on an integrated syllabus and thematic curriculum, providing an opportunity for faculty and learners to take part in extracurricular and cross-curricular activities. The classroom settings and activities allow teachers to provide extra support for learners that need it, and challenge high achievers to excel further – boosting confidence levels of both to realize their full potential.
They are guided through a personalized and tailored learning approach, by:
Meeting individual and group needs, interests and developmental levels. Additional support is provided to children with special education needs to help them increase their potential for learning.
Encouraging the interaction and cooperation with others, whether learners, faculty, adults, parents and the extended community, through play, exploration and experimentation.
Partnering with parents to ensure that learning at home and at school is equally supported.
Boosting confidence levels to solve problems independently, ask questions and try new activities to nurture the complete learner.